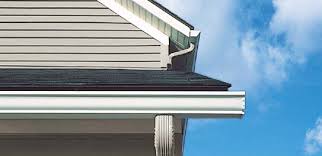 Fascia is a vertical, plain wide board under a roof edge which forms the outer surface of a cornice.
The horizontal "fascia board" which caps the end of rafters outside a building may be used to hold the rain water from roof timber without a gutter.
Roof edge overhangs the fascia by approximately 50mm. We use Timber fascia's or Nutek fascia's making it possible to cut exact seamless lengths onto your home or building site.
We do:
To Find out more and to have your questions answered.